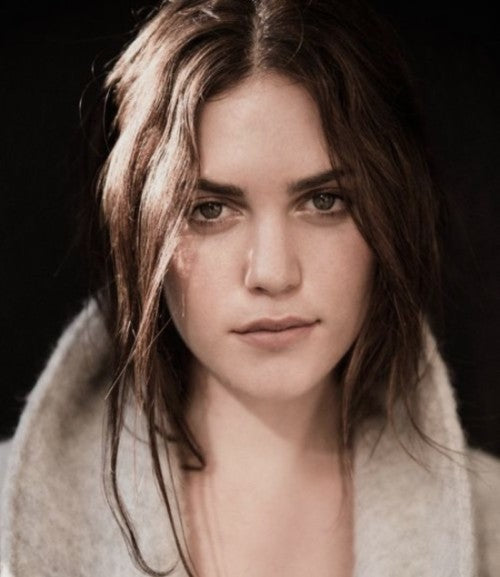 Ali Tate Cutler: model, feminist, globe-trotter. Her Instagram account looks like Travel+Leisure on steroids and is the envy of us mere mortals. Since becoming a model, she has scored prestigious campaigns like Mango and Ralph Lauren. This Californian beauty is not just charming and stylish, she's also a lover of all things green and created an eco-lifestyle page, Conscious Child, to raise environmental awareness.
Join us to learn a bit more about her and yes, some travel beauty tips!
10 questions………
1/ your favorite city is and why?
I have been to some amazing cities for modeling, and some of my favorites are in Europe like Stockholm, Copenhagen and Berlin. But I have to say my favorite city is where I am from- San Francisco. Vancouver is a close second.
2/ define your travel style:
My signature travel style is most importantly comfy! If it ain't comfy, I don't wear it. I also tend to bring just neutral colors and a lot of black so I can interchange the tops and the bottoms to keep my suitcase smaller. Think wide leg trousers and crop tops! I recently am pairing with a choker for a cooler look.
3/ what do you always bring in your carry on?
In my carry on I always have my laptop for work, some Carmex, my supplements and vitamins to keep me healthy on the go, and some moisturizer for my skin after the plane ride.
4/ your favorite emoji is?
🦄 obviously.
5/ your fave 5 conscious products are:
Great question! Conscious products are my thing. I love Dr. Hauschka day cream moisturizer, simply the best in the business! Number 2 would be Dr. Brite non-toxic toothpaste. Three has to be my GreenPeople organic tanner, a perfect brown for jobs and vacation. Four is my pit-rok no chemical deodorant- this one really keeps the stank down 💁🏼 and five has to be my cruelty-free Matt & Natt bag!
6/ your dream vacation is?
Bali. Always Bali. A perfect day would be to wake up with a green juice, practice yoga in the day, have a walk amongst nature, and lounge with my mates at night.
7/ the best advice you've ever received is?
Pain is temporary, sadness is temporary, and happiness is temporary as well. Know that this, too, shall pass.
8/ plus size modeling has changed for the better/worse in:
Modeling has definitely helped me in many ways! I never liked the way I looked before it, but now I am so comfortable with it. But more than that, it's helped me transcend my looks! I realized there is so much more to life than physical appearance. It's your character and the feeling you leave people with that really matters.
9/ your latest splurge for your closet is?
My vegan leather Matt & Nat bag.
10/ your favorite restaurant in the world is?
It used to be Pure Food & Wine in NYC before it broke my heart and closed down last year. I love vegan food and search out new places constantly.